Perry Middle School Administration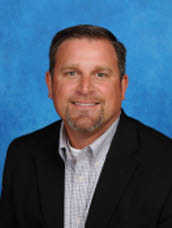 Dr. Heath Burch
Principal
Dr. Heath Burch is a graduate of Dodge County High School. He earned a Bachelor of Science in Education from Georgia Southern University, a Masters in Education from Georgia College and State University, an Educational Specialist from Georgia Southwestern University and a Doctor of Education in Educational Leadership from Liberty University in 2020.
Dr. Burch began his educational career at Houston County High School where he taught special education and physical education. In 2012 Dr. Burch moved to Warner Robins High School to become an assistant principal. After five years at WRHS, Dr. Burch was chosen to become principal at Perry Middle School.
He is married to Stephanie Burch who is a teacher at the Houston County Career Academy. They are the proud parents of three boys, Brody, Bryson, and Brooks.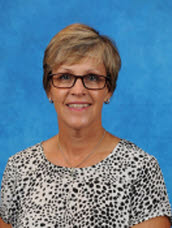 Dr. Liz Harrison
Assistant Principal of Instruction
Dr. Harrison considers Houston County her home! She graduated from Northside High School in 1987 and attended Centerville Elementary School and Northside Jr. High School. After high school, Dr. Harrison went on to receive her undergraduate degree from GA Southern University (1992), a master's degree from Valdosta St. University (1997), and an educational specialist degree from GA Southwestern (1999) in Mathematics and Science Middle Grades Education. Additionally, Dr. Harrison is certified in Educational Leadership and Elementary Education. In 2007, Dr. Harrison received her educational doctoral degree from GA Southern University in Curriculum Studies.
Dr. Harrison began teaching in 1992 inThomasville, GA at Douglass Jr. High School which later became MacIntyre Park Middle School. In 1997, Dr. Harrison came back to Houston County where she taught mathematics (8th grade) and coached (softball and soccer) at Perry Middle School. After 10 years teaching mathematics, Dr. Harrison became a system-level Title 1 mathematics coach for grades K-8, and then grades 6-8. As a mathematics coach, she worked with students and teachers, as well as conducted professional learning for mathematics teachers throughout the county. Dr. Harrison returned to Perry Middle School in 2012 as the Assistant Principal for Instruction.
Dr. Harrison enjoys spending time with her family and traveling. She also loves to golf, exercise and take care of her 3 dogs and cat!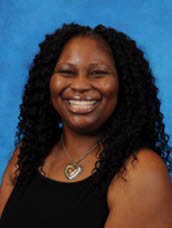 Ms. Kizzy Johnson
Assistant Prinipal of Discipline
Ms. Johnson graduated from Peach County High School in 1997. She obtained a Bachelor's of Fine Arts in Telecommunications from Valdosta State University in 2001. Ms. Johnson earned a master's degree from Cambridge College in Literacy Education in 2007 and an educational specialist degree from Argosy University in 2015 in Curriculum and Instruction. In 2016, she earned certification in Educational Leadership from Columbus State University.
In 2004, Ms. Johnson began her teaching career at Appling Middle School in Macon, Georgia. After one year at Appling, Ms. Johnson moved to Huntington Middle School where she worked for 12 years in many different teaching and leadership positions including, English/Language Arts teacher (7th and 8th grade),Social Studies teacher 7th grade), 7th grade team leader, English/Language Arts chairperson, and Response to Intervention Specialist to name a few. Her last appointment was a hybrid position as a Reading Intervention Teacher and Reading Coach. Ms. Johnson was appointed Assistant Principal for Discipline at Perry Middle School on June 13, 2017.

In her spare time, Ms. Johnson enjoys reading, watching action and adventure movies, and spending time with her family; however, her greatest joy comes from being a "Soccer Mom" to her six-year-old son, Jason. Ms. Johnson is excited about the opportunity to join the Perry Middle School family. Through her life and 15 years of educational experience, Ms. Johnson agrees with Nelson Mandela's quote that "education is the most powerful weapon which you can use to change the world". In her position at Perry Middle, Ms. Johnson hopes to inspire students to learn from their mistakes so that they can grow and live out their life's purpose meaningfully.