Admission = $5.00 per person (Pre-K and up)
Contact:
Stephanie Boone - 7th Grade Girls Basketball
Jessica Hayes - 8th Grade Girls Basketball
Terry Sellers - 7th Grade Boys Basketball
Jerry Dickens - 8th Grade Boys Basketball
Basketball tryouts will begin Tuesday, January 7.
Boys (7th & 8th grade) will have tryouts from 3:00-4:45, and girls (7th & 8th grade) will tryout from 5:00-6:45. Girls will go home after school and report back to the gym at 4:45.
All students trying out must have a current physical on file, must meet academic and age eligibility requirements, and must have a DragonFly Max account created by a parent/guardian.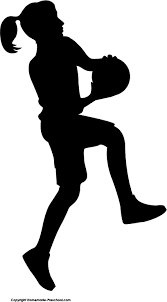 Basketball Playoffs (February 24-28, 2020)
7th girls play WRMS @ MCMS Wednesday (4:45pm)
7th boys play NMS @ Thomson MS Wednesday (4:45pm)
8th girls play NMS @ Feagin Mill Wednesday (7:15pm)
8th boys play TMS @ Northside High School Wednesday (4:45pm).
ADMISSION IS $6.00 PER PERSON FOR THE 1ST ROUND AND SEMIS AND $7.00 PER PERSON FOR THE CHAMPIONSHIPS.