478-988-6285 Extension: 1 +22080

Courses Taught:
English/Language Arts 8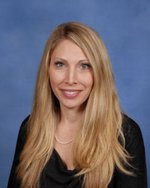 Mrs. Duran has been teaching for a total of 13 years, starting in Bibb county and later transferring to Houston county. She is a dedicated language arts teacher and prides herself in teaching students top notch writing skills and exceeding levels of reading comprehension.
Mrs. Duran was recently married in 2018 to Wilson Duran who serves as a proud Houston County Sheriff's Deputy. She has one step-son, eleven year-old, Alex Duran.
Mrs. Duran enjoys reading, movies, traveling and spending time with her beloved family. Please feel free to contact her if you have any questions or concerns about language arts class.